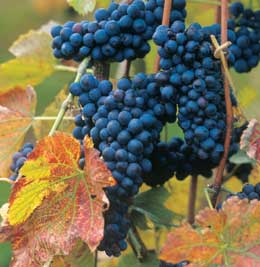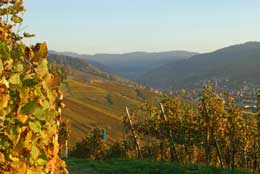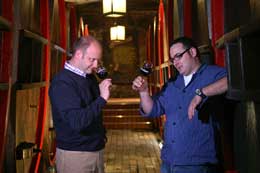 With 16 000 hectares planted up with vines, Baden is Germany's third largest winegrowing region. It is the only region in Germany to be classified as winegrowing zone B by the EU; a classification it shares with Alsace, Champagne and the Loire Valley. It is mainly the Riesling grape, also known as Klingelberger, that is grown in Baden. The Riesling is commonly referred to as the 'king of white wines'.
Baden's surrounding Rebland is only a few minutes away from Bühlerhöhe by car. At the western edge of the Black Forest, Baden's Wine Road runs from Baden-Baden to the Swiss border. It passes through the famous vineyards and wine villages of Baden's Rebland to the winegrowing regions of the Ortenau, the countryside around the Kaiserstuhl and Tuniberg hills, the Breisgau area and the Markgräflerland region.
Numerous vineyards such as the Baden-Badener Winzergenossenschaft, Gut Nägelsförst, Weingut Dütsch, Schloss Neuweier, Klostergut Fremersberg and the Weingut Eckberg welcome in visitors for wine tasting and to enjoy Baden's sun-soaked wines in the vineyards in which they were grown.

Hex vom Dasenstein


Alde Gott


Affentaler
We would be only too pleased to organise a wine tasting with your preferred vineyard.
You can find more detailed information about the Baden winegrowing region at:

Vineyard cooperatives &

Private vineyards


Wine tasting & cellar tours


the Baden-Baden city guide